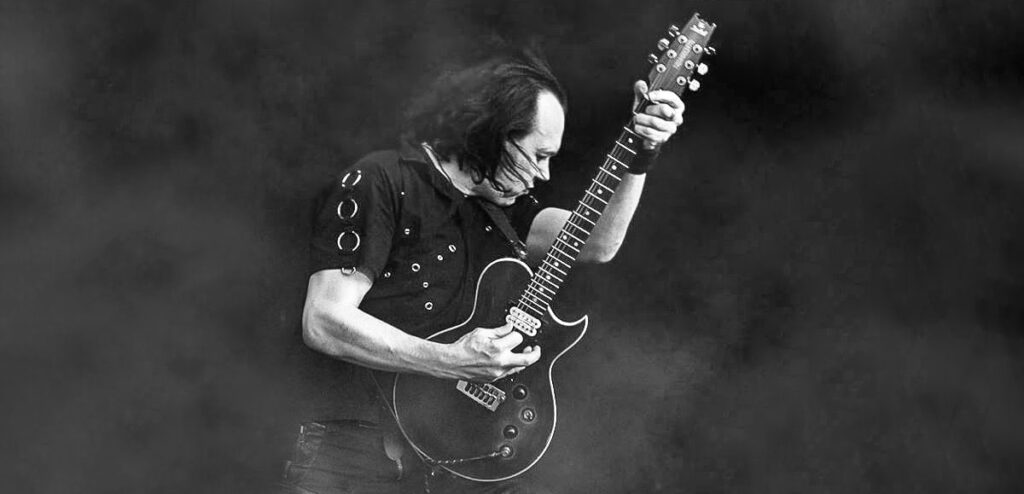 "I'm a seeker of spiritual truth at The Holistic Witch Doctor University."
Henrik Flyman is a Swedish award winning composer, guitarist and producer. The discography counts over 20 releases and he is frequently touring around the world.
To the broader audience he's best known as the man behind Evil Masquerade, which he founded 2003 in Copenhagen, and live- and studio guitarist with Lacrimosa since the Sehnsucht world tour 2009.
Henrik's music has been discussed and dissected since the debut album 1994. Seemingly there were no existing genres close enough to describe the sound in a satisfying way.
His recognizable identity soon awoke curiosity and a cumulative group of followers began paying attention.
An important milestone was when he decided to start the independent production and management network Dark Minstrel Music as the exclusive representative for his own catalog.
Henrik has always embraced the approach that artistic values and long-term-thinking are more important than trends, fortune and fame. This is now realized in full with Dark Minstrel Music sharing the same core beliefs.